Are you looking for answers like, "Is weed legal in Hawaii 2022," "is weed legal in Hawaii 2021," or "is weed legal in Hawaii 2023?" Then you are in the right spot. Here in this article, we would extensively discuss the legal state of weed in the Hawaii, in current time. 
General History Of Legality In The USA
To know the answer to the question, "Is weed legal in Hawaii', we need to understand the general history behind the legality of the substance. Things might seem more lenient for cannabis users now in 2023. However, there was a time when cannabis was termed poisonous. Therefore, the legal status of cannabis is a rich history that can explain the sociological factors that affect the legality of any substance. 
Starting in the year 1906, a silent campaign against marijuana was started by the US government and citizens. Weed was widely lauded as something poisonous. It was also believed that weed could enable deviant behavior in an individual. Cut to the 1920s, there was an official ban imposed on the substance, and individuals found possessing or using would be prosecuted. 
By the time it was 1937, cannabis was categorized as a 'drug' in every state. This act was known as the Marihuana Tax Act of 1937. Following this, cannabis was officially seen as an illegal substance with heavy legal implications.
Like many other states of the USA, Hawaii also shared strong prejudice against the substance. This is something that can be seen even today. As of now, cannabis or marijuana enjoys partial legalization or is decriminalized. In other words, you are free to use medical cannabis under state-approved conditions. But is recreational weed legal in Hawaii? The answer is a strong no. Therefore, let us dive deep in order to truly answer whether "is weed legal in Hawaii?"
Read Also: Is Weed Legal In Kentucky?
Medical Marijuana Usage In Hawaii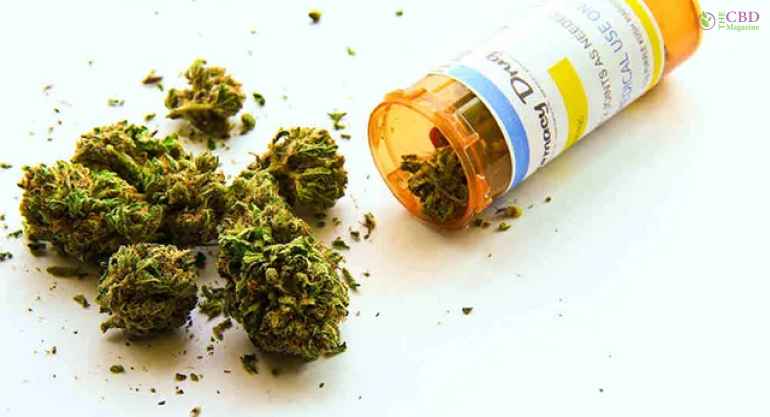 The legality of cannabis is greatly dependent on its usage throughout the USA. Therefore, this rings true for Hawaii as well. You are only eligible to use and possess cannabis for cannabis if you do it for medicinal purposes, that too, under stringent conditions set forth by the state or federal governments. 
In the year 2000,  the governor of Hawaii, Ben Cayeton, signed Act 228. According to this act, if you were a medical marijuana cardholder, you would have been eligible to cultivate your own cannabis or appoint caretakers to do so. 
This was historic for the USA and its relationship with cannabis. Hawaii was the eighth state to decriminalize marijuana and the first state to legalize cannabis through state legislature instead of the more common ballot system. However, the said law did not establish any state-regulated supply chain like dispensaries or legal markets.
Things changed in the year 2015 when Hawaii established its first Medical Marijuana Dispensary Program. According to this program, everyone eligible for medical marijuana needs first to register on a government health portal.
Subsequently, in order to register, you need to have a proper prescription from a licensed physician giving you the green light that you are cleared to use medical cannabis for health purposes. Following the registration, the user will receive a 329 Registration Card issued directly by the Department of Health.  
Once the card is issued, you are cleared to use and possess the prescribed amount of cannabis. And subsequently, buy it from state-regulated dispensaries. The dispensary system was quickly implemented in a matter of two years. By the time it was 2017, cannabis dispensary systems were up and running well. 
Read Also: Exploring The Legality Of Weed In The UK
See Also
Recreational Marijuana Usage Hawaii
Is weed legal in Hawaii for recreational purposes? The answer would probably disappoint you. No, it is not legal on the tropical island of Hawaii. Even though the island state has come a long way from its anti-cannabis stance that it had earlier.
However, it still has a long way to go before it would truly legalize the substance in all sense of the word. Even in 2023, you can be charged with certain penalties and charges if you are found in violation of cannabis laws. Let us look at some of these penalties that you need to look out for if you are a recreational cannabis user moving or visiting Hawaii. 
Possession
 One of the most primary violations that you can commit is if you possess cannabis for whatever reason other than medicinal purposes. Let us look at some of the violations in this category:
Up to 3 grams: This would be seen as a violation. You are not going to face jail time, but you are liable to pay a minor fine of $130. 
3 grams to less than 1 oz: This would be categorized as a petty misdemeanor. Therefore, you might face incarceration for 30 days and be liable to pay a fine of around $1000. 
1oz to 1lb: This would be categorized as a Misdemeanor. Here you would face an incarceration of about a year and a fine of around $2000
1 lb or more: This is an outright felony. Here you can face up to five years in prison and a fine of around $10,000.
Cultivation
Unlike possession, cultivation is a big no-no. This means no matter the amount; you would be charged with a felony. However, the severity of your sentence might differ. Like:
25 to 50 plants: You are facing 5 years in prison, along with $10,000 fine.
50 to 100 plants: You can be incarcerated for up to 10 years and liable to pay a fine of around $25,000.
More than 100 plants: This can land you in prison for around 20 years, with a fine of around $50,000. 
Conclusion
In summation, we think that you can now answer if somebody asks you, 'Is weed legal in Hawaii?" Even though medical cannabis was legalized a while back, things look grim for recreational users, who can face 5 years and 20 years in prison for possession and cultivation, respectively. Therefore, this says a lot about the general mentality of the government towards cannabis and cannabis products.
Additional Reading:
samik ghoshal
Samik has been a literature student all along and uses his fluidity to write about multi-niche topics. Aspiring to be a professional writer, he tries to analyze his topic from a critical standpoint but still adds a hint of personal perspective to the end product. Being a person having a general inclination toward global politics and documentary filmmaking, he also wishes to write and document more about numerous conflicts that are brewing in the different corners of the globe.