Cannabidiol or simply CBD is becoming increasingly popular. CBD manufacturers are coming up with creative products like various CBD topicals in the wellness industry. No matter what type of CBD products you are looking for, this definitive buying guide will help you choose the right product for you. 
This guide will help you understand the benefits and nuances of different types of CBD topicals. From creams to cooling gels, you will know which product will work best for you. Before that, let's know what is CBD? and its various health benefits.
What Is CBD?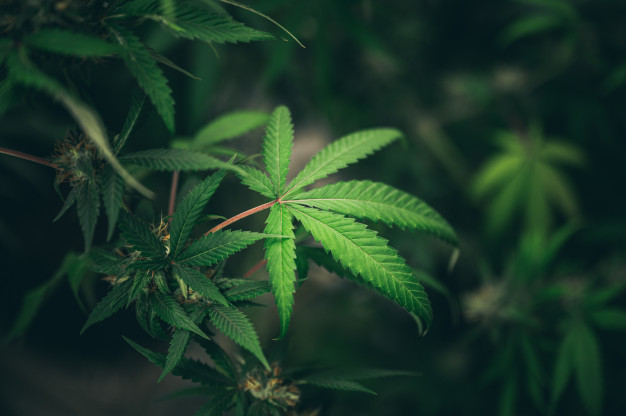 Cannabidiol or CBD is one of the cannabinoid compounds extracted from cannabis plants. It's useful for various health benefits such as pain relief, dealing with anxiety, skincare solutions, etc. Thanks to the non-psychoactive effect of CBD. However, tetrahydrocannabinol (THC) which is also a cannabis extract from the same cannabis plant, can cause you a high. 
CBD is available in various forms such as oils, creams, pills, etc. Due to the medicinal uses and several health benefits, CBD is used as one of the top cannabis products. Since the federal government legalized CBD products that contain less than 0.3% THC, ensure that you check the ingredients before purchasing. Here we will explore different types of CBD topicals and which one is the best for you.
Types Of CBD Topicals 
With the increasing demand for CBD products, manufacturers are manufacturing various types of products as per consumer needs. Here are some common CBD topicals available in the market. 
CBD Creams

CBD Balms

CBD Roll-ons

CBD Cooling Gel
These are some of the popular CBD topicals that you can use for different therapeutic applications. Now, let's take a closer look at each of them, where to buy them, and which is right for you. 
CBD Creams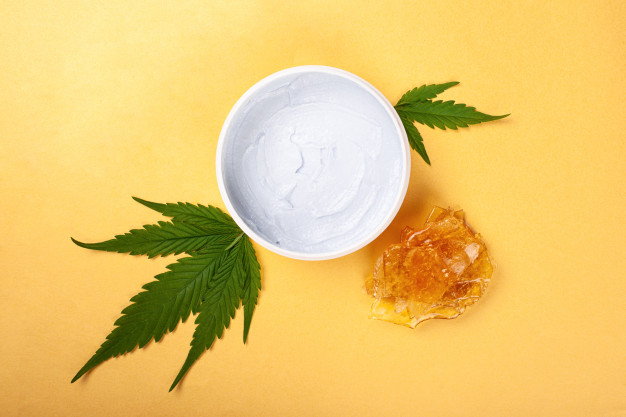 When it comes to skincare, we don't want to use harmful chemicals, right? Since CBD is a naturally occurring substance, you shouldn't worry about the chemical harm that most skin products cause to your skin. With botanical formula, CBD creams can rejuvenate your skin.
CBD creams are also ideal for sensitive skin. Most of the CBD creams are formulated with botanical ingredients such as coconut oil, aloe vera, oat extract to give you the following benefits for your skin. 
CBE creams moisturize your skin, so you don't feel any dry or itchy feeling. 

It nourishes with essential elements to protect your skin from sunlight and bad weather. 

They also prevent skin infections due to bacteria. 
Now that you know about several benefits of CBD creams let's understand how to use them. 
How To Use CBD Creams?
Usually, most of the CBD creams are manufactured for use on your body only, don't apply them to your face or eye areas. Unless it's clearly mentioned that they are facial creams, never use them on your face. Moreover, avoid contact with your eyes like other topicals. 
CBD Balms
Hemp infused balms are popular CBD topicals for specific purposes. We need extra care in some parts of our skin, and CBD balm is suitable for that. You can apply CBD balms on your thighs to get some benefits. 
The main ingredients of CBD balms are ginger oil, peppermint oil, menthol, and cannabis extracts. There are other ingredients, though; these are the basic ingredients in CBD balms. They come in different sizes, and you can take them while traveling. 
How To Use CBD Balms?
For best results, you can use CBD balms after a walk or workout. You can also use it before going to bed. However, be careful and avoid contact with eyes while using CBD Balms.
CBD Roll-ons
We use roll-ons for getting relief from headaches and other pain in the wrists. CBD roll-ons come in different blends, including lavender and peppermint. You can apply them to your forehead, wrists, and other small areas. 
CBD roll-ons contain some of the aromatherapy ingredients such as menthol, peppermint oil, rosemary oil, and eucalyptus oil, etc. These CBD topicals will help you in improving your day. 
How To Use CBD Roll-ons?
Like any other CBD topicals mentioned above, you can use roll-ons day or night. Apply it to the desired target area to get the best benefits. Avoid contact with eyes while using CBD roll-ons. 
CBD Cooling Gels
Among different CBD topicals, cooling gels can give you the best experience before doing a workout. You can also use it after the gym to get a cooling effect on your body. 
CBD cooling gels contain menthol and arnica along with cannabis extracts. You can get a better feeling by applying CBD cooling gels on the areas of your body where you want a cooling effect. 
How To Use CBD Cooling Gels
Whether you want to use it day or night, CBD cooling gels are suitable for use anytime during the day. When you need a cooling effect on a certain area of your body, you can use these gels. However, don't use them on sensitive areas of your body like the face, eye, or genital areas. 
Where To Buy CBD Topicals?
Now that you know about different CBD topicals, where can you buy them? Before you make any purchases from the CBD outlets in the outskirts of your city, check the certificate of analysis of the manufacturer. A certified manufacturer will provide you with genuine products with high-quality CBDs. 
If you are buying online, check its reviews from different and compare its price from other manufacturers. It will help you get the best CBD topicals at a reasonable price. 
Which CBD Topicals Are Right For You?
Before buying any CBD topicals, consider some important factors. First, everyone has a different taste and preference. There is no one size fits all, so choose from the range of CBD topicals available in the market. 
Whether you want to buy a CBD cream, balm, or gel, you should consider how you want to use it. If you want a product that can give you a cooling effect, you can choose a CBD cooling gel. If you want to take it with your while traveling, you should choose a CBD balm. 
Final Advice
Now that you know about different types of CBD topicals be careful about the percentage of THC in these products. Choose products that have less than 0.3% THC because the federal government banned CBD products that contain more THC. Lastly, don't forget to share your thoughts on CBD topicals and which product you will buy?
Additional Reading: