So, do you enjoy vaping? You must have heard about different types of vaping. The article's topic is vape pen vs wax pen vs dab pen. When it comes to consuming cannabis, vaping is an excellent option. These days, vaping devices have gained so much popularity. The reasons are that they are portable, easy to use, and, most importantly, affordable.
One of the best things about vape pens is that you can use them for CBD or for nicotine. In this article, we will talk about these different types of pens for smoking.
Vape Pen
In simple words, vape pens are for vaping. In a vape pen, you will find a THC cartridge and a battery. In most vape pens, companies use a 510-thread cartridge connection. And this is a universal connection point. So, users can change the cartridge easily. The name comes from the 5mm and 10 threads. If we talk about cannabis, then vape pens are the second most popular items after cannabis flowers.
Pros
There are a couple of reasons that vape pens have gained so much popularity.
For on-to-go usage, the product is convenient.
For hiding scent, vape pens are excellent and discreet.
The product is small and compact.
Best travel companion.
The effect is long-lasting.
There are also disposable options.
Cons
There are also some cons to using the product.
If you want to customize or personalize vape pens, then there is no way.
The product uses liquid forms of THC, unlike, dabs and wax.
There are cheaper vape pens, and those are unsafe.
The use of vape pens is straightforward, and when it comes to beginners, vape pens are best to use. The pens require a little care and maintenance. If you love to travel and then you can use these pens as they are compact and small.
Wax Pens
With the increasing number of cannabis fans, there is a need for other options. And this was the time when wax pens came into the market. Vape pens and wax pens are mostly similar, but wax pens are bulkier. They have stronger batteries, and there are other differences between the atomizer and the concentrate chamber. Wax pens' temperature can reach up to 700 Fahrenheit. People who choose wax pens prefer live shatter and resin. This makes wax pens much more popular.
Pros
Here are the pros of wax pens.
The products are compact and small.
You can recharge them, and the battery is long-lasting.
The parts are replaceable.
The potency levels are high.
You will find any scent in this product.
The temperature levels are fine-tuned.
Cons
Here are the cons of wax pens.
One of the main reasons that people vape pens is that wax pens are comparatively expensive.
Wax pens also require regular maintenance and upkeep.
If you already have vaping experience, then wax pens are great to enhance your experience. But, I don't recommend wax pens to beginners. There is also temperature control for specific concentrates to experience. So, it is sure that you will get a nice experience by using wax pens.
Dab Pens
So, what is a dab pen? Now, coming to the pens for professionals and stoners. Dab pens are for people who want to get high, and this is the best option for them. You can also be high with a vape pen or a wax pen, the only thing that you need to do is to increase the quality of the cannabis.
You can also change the temperature settings. When people talk about smoking pens, dab pens will definitely come into the conversation. And your weed experience will enhance for sure. So, I think now you can answer dab pens vs wax pens.
Pros
Here are the pros of dab pens.
The first benefit that you will get is to get more control over the device.
There are different choices that you can choose, and some of them are really creative.
If you compare dab pens with other vape pens, then you can see that these pens allow hotter vapes.
Cons
Here are the cons of using dab pens.
Dab pens are way too expensive.
Dab pens need the most maintenance and upkeep.
You need to load the cannabis with your hand.
If someone has been using vapes for many years, dab pens are ideal for them. The reason is that dab pens focus on getting high, rather than giving you the experience of vaping. So, if you think that you have a nice tolerance level, then dab pens are an excellent choice. So, this is dab vs wax pen.
Vape Pen vs Wax Pen vs Dab Pen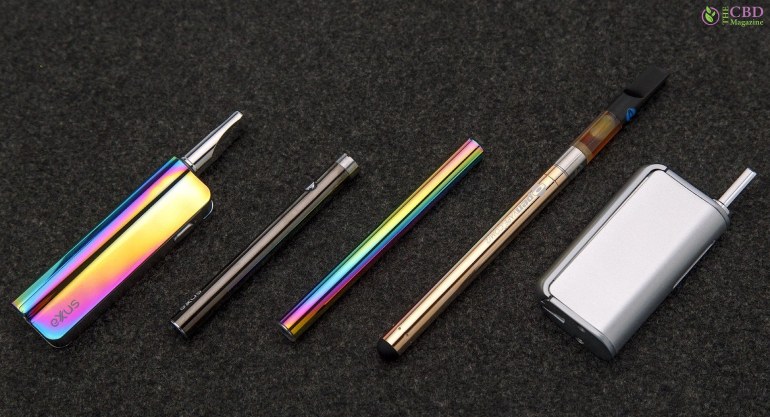 I hope you have understood all three vape pens, and which vape is for you. Now coming to the differences. The most common difference between these three vape pens is the type of concentrate. This means that in different vapes, the liquid THC is differently concentrated and used.
When it comes to cartridges, there are also different cannabis oil that is used. Wax and dab pens vape is thicker, shattered, and that has rosin in them. Though vape pens are the oldest ones, wax and dab pens are the upgraded versions of vape pens. They also come with pre-filled THC cartridges. So, if somebody asks you different types of wax dabs, you will know that they are already high.
You need to understand that vape pens are the simplest version. But when it comes to wax pen vs dab pen, there are a couple of things that you need to understand. You just need practice and time, and that will be enough to get used to those. There are also different sizes, styles, temperature control, heating chambers, heat settings and cleaning options. So, you will have a lot of options for both of these vaping pens. So, this is how the difference comes.
Final Words
When you are using these vape pens, you should always choose the safest one. Because this is the beginning of the vaping journey. Studies showed that vaping is much better than smoking. There is also one thing that you must know is that the hotter the hash oil, there will be more carcinogens. So, always try to lower the heat while vaping. I hope you have a clear vision about vape pen vs wax pen vs dab pen.
Thank You.
Read Also: