A blend of Powerzzz Genetics and Cookies, the Gary Payton strain happens to be a very popular hybrid stain. Interestingly, it was named after the legendary NBA Hall of Famer and bred by the Cookies cultivar.
Blending the Snowman and Y breeds a colorful, flavorful, and potent strain. It contains high percentages of THC, and nearly no CBD, accompanied by a middle-of-the-road impact that actually provides a crazy experience.
Today, let's discuss the Gary Payton strain in some detail – stay tuned to find out more!
Reviewing The All-Elusive Gary Payton Strain: The New Favorite Of Cannabis Enthusiasts(?)
Welcome to CBD Mag's Gary Payton strain review – Gary Payton or the Cookies Gary Payton happens to be an evenly balanced strain that's actually hybrid with 50% Sativa and 50% Indica, first created by crossing the legendary They X Snowman marijuana strains.
Popular for its long-lasting effects and hard-hitting high, the Gary Payton strain is best suited for any experienced cannabis consumer. First comes the high, followed by an immediate impact, slamming into the consumer's mind, and that too with a high percentage of potency, thereby making the consumer feel pure euphoria.
Once the consumer's mind starts flying higher, it is probable that they will start to feel a sudden rise in their energy levels accompanied by concentration and, sometimes, even giggles.
Characterized by super high and euphoric effects, the strain comes with a CBD level between 1 to 5% and a THC level between 20 to 25% on average.
Typically, the strain can treat anxiety, ADHD or ADD, depression, migraines, headaches, or chronic stress.
This strain has a savory diesel flavor and a sweet yet spicy taste accompanied by a slightly herbal taste on exhaling the same. The strain's aroma is also very similar to how it tastes – though it comes with a heavy pungency that keeps lingering even after all the nugs have been burned away.
These small minty green nugs are grape-shaped and have bright-colored orange hair with a frosty white coating of crystal trichomes.
The History And Origin Of The Strain:
The Gary Payton marijuana strain hail from Colorado and happens to be the result of a killer collab between Powerzzz Genetics and Cookies Fam. The strain is currently licensed by another grower from Colorado called Veritas.
It is a result of very uncommon strains, such as the Snowman and the Y, coming together. This variety was initially developed in 2013 by a really exclusive breeding project – but it did not receive official approval in terms of branding until 2019.
Gary Payton Strain Effects:
The Gary Payton cannabis strain can lift your mood to a high where giggling is simply inevitable. It will increase your desire to talk with other people and even socialize. Also, it will relax you, leaving you completely locked to your couch for a stoned evening of high doses.
It is ideal for depression, stress, anxiety, chronic pain, ADHD, social anxiety, and PTSD.
So, here we are – the impact of Gary Payton strain cookies at a glance!
Feelings: Relaxed, Happy, and Giggly.
Helps With: Depression, Insomnia, Stress, and Anxiety.
Drawbacks: Dry Mouth and Eyes.
Top Five Strains Similar to Gary Payton:
If you enjoyed the Gary Payton cookies strain, then it's a possibility that you are bound to enjoy the strains we have mentioned below!
Presenting the top five strains similar to the Gary Payton strain!
1. Lavender Jones:
Slightly floral and Sativa-leaning, Lavender Jones happens to be an ideal stand-in when this particular strain goes out of stock.
2. Alchemy:
Alchemy is perhaps one of the most balanced marijuana strains. It provides the winning combo of energizing and calming effects.
3. White Choco: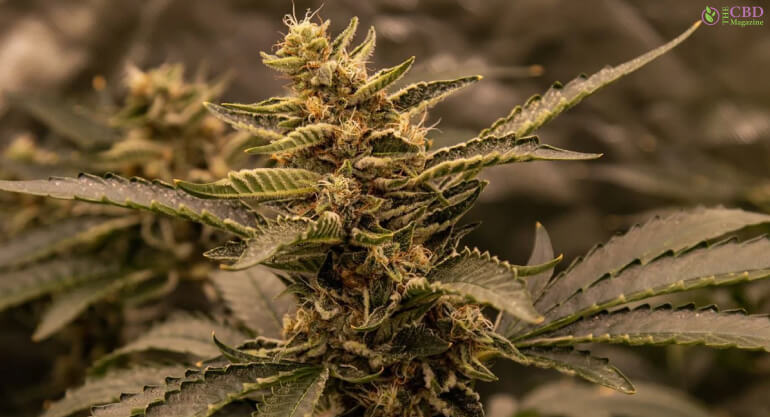 For a relatively sweet taste that is paired with well-balanced hybrid effects, White Choco is perfect. You will probably ask, 'what strain is Gary Payton' – because this one's just better!
4. Chernobyl:
Pain-relieving and energizing, the Chernobyl marijuana strain shares a similar percentage of THC as the Gary Payton strain. So, if you love Gary, then you will love this one too!
5. Larry Bird: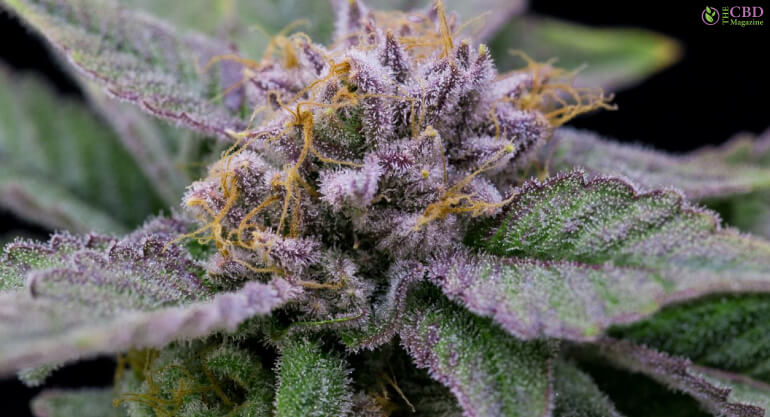 You can just plan a nice NBA-themed session by just picking Larry Bird which will go so well with this strain!
Reviewing Gary Payton Strain: What Are Users Saying?
The Gary Payton weed strain is an all-elusive strain. But what are cannabis enthusiasts saying about the same?
Review By Rasta973:
"I don't know if it's just me, But this strain Does hit you hard-and-fast But despite the description given above to me, it doesn't really last too long👍👍"
Review By FlowerLuvr:
"Got this as a Cookies cart here in WA. It tastes fruity, sweet, spicy, Soo good. The taste of the cart is unreal. It hits hard. For me, it starts with a bolt of uplifting energy that quickly settles into deep soothing, long-lasting euphoric relief.
Relaxing, uplifting, happy, and euphoric, it's a perfect afternoon strain that gives that energy that's not crazy, just enough to wake all your senses, and feel happy to be there, smoking (vaping) this rare wonder. Great social strain, it's happy, giggly, just chilled and happy…did u say happy, Ren? Happy, Happy Joy, Joy, Happy, Happy Joy."
Review By Ronald 1981:
"I got this from phat panda. One hell of an all-around great strain. Tastes really good, like creamy, candy pine with a hint of skunk. It's my daytime flower. I use a dry herb vaporizer, and this strain gets me lifted. Bout to hit some now!!! Go get this if you haven't tried it yet, I held off buying it for 2 years because it's gone really quickly off the shelves."
Our Verdict: Check Out The Gary Payton Strain Right Now!
If you don't believe us, then google 'Gary Payton strain allbud' or even 'Gary Payton strain Leafly' for more information. This is one of our favorite strains simply because of its euphoric high. If you haven't tried this strain out yet, it is HIGH time you should do so! Meanwhile, tell us what are your thoughts on this strain.
Now, if you have already tried this strain, then feel free to share your stories and experiences with us in the comments below.
Additional Reading:
Barsha Bhattacharya
Barsha Bhattacharya is a senior content writing executive. As a marketing enthusiast and professional for the past 4 years, writing is new to Barsha. And she is loving every bit of it. Her niches are marketing, lifestyle, wellness, travel and entertainment. Apart from writing, Barsha loves to travel, binge-watch, research conspiracy theories, Instagram and overthink.