The world of marijuana and cannabis is constantly evolving over time, bringing more and more sophisticated strains to modern marijuana consumers. With legalization continuing to spread throughout the county, today, growers have the freedom and space to experiment by simply cross-breeding various strains.
This has only acted as a catalyst for introducing a wide variety of exciting strain combinations. Did you know that hybrid strains can easily transform most of your experiences? M.A.C. 1 strain, for instance, is top-shelf cannabis well known for making waves in California, Michigan, and Colorado.
Apparently, the strain is so great that only a few people can grow the same – if you haven't tried this one yet, what are you waiting for? Keep reading for a complete insight into this strain's dynamics!
Exploring The All-Elusive Mac 1 Strain: What Is The Mac 1 Strain?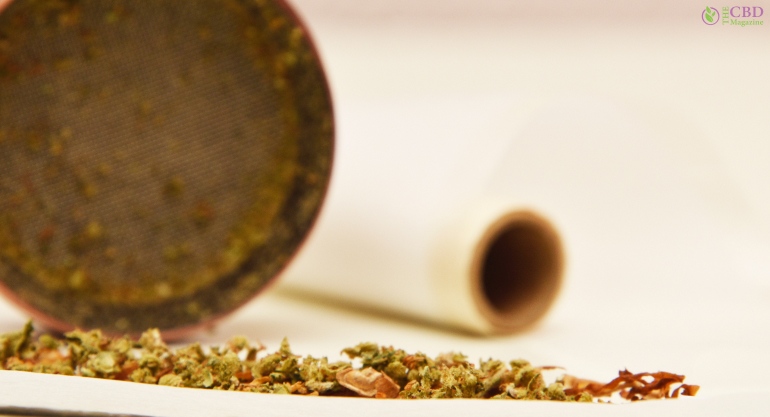 For everyone already typing out, 'what strain is mac 1?' on Google, stop right now! Because we are here to talk about the beauty of this popular hybrid strain – just stick around, and you will find out everything you have to know about this strain. 
The Mac 1 weed strain is becoming a favorite with several marijuana users across the United States, and that too for a good reason. But unfortunately, while users have spoken positively about the happy, euphoric effects of the strain, the internet hardly has anything negative to say about this strain except the usual dry eyes and mouth.
If you are looking for some quick relief from your everyday grind, the mac 1 strain is exactly what you need!
Genetics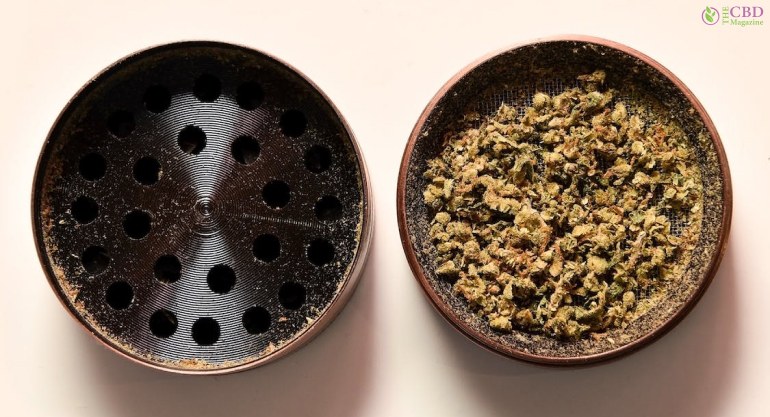 Anyone who has had the good fortune of experiencing and enjoying the beauty of the mac 1 strain yield will be happy to find out that the Capulator's genetics are working out just fine. Some consumers even say that the strain happens to be a backcross of the original MAC (Miracle Alien Cookies) strain, while others say that the MAC 1 strain is a cross between Colombian Landrace and Starfighter. 
But to be honest, we don't care about this strain's genetics – we are just happy that she is here! In fact, the Mac 1 strain packs a pretty huge punch with a solid 23% THC. And that's not all – rumors say that several dispensaries stock their shelves with different varieties of this strain, reaching upto over 30% THC content. 
Read more: High Thoughts: 21 Fun Things to Think About When You're High
Aroma And Flavors
Have you ever tried out the Colombian or Alien Cookies strains? If you have, then you know what strong aromas and flavors usually refer to! The thing about mac 1 strain seeds is quite similar – in fact, the dominant terpene of this strain happens to be limonene, generally found in citrus fruits like limes, oranges, and lemons. 
Apart from that, the other terpenes are inclusive of pinene, which is often present in conifers, pine trees, and caryophyllene – this naturally imparts an aroma that's peppery and spicy.
This blend of terpenes provides a unique flavor profile to the strain featuring a pungent, funky aroma accompanied by an orange flavor well balanced out by different floral accents, which often shift to an earthy, sweet finish that can also be described as smooth.
Most users have described the taste of the mac 1 marijuana strain as a blend of sour and sweet flavors similar to the herbal, spicy overtone of the Sour Diesel strain – you have consumed diesel strains before, and you will know what it means.
Effects
Yes. we understand why you are already busy checking out the mac 1 strain price! But let's find out all that you need to know about the effects of this popular hybrid strain. Here's all that you need to know about the effects of this strain on consumers. 
The Mac 1 strains boast a strong blend of sativa and indica genetics which is solely responsible for the physical and cerebral effects of the same. In fact, the strain happens to be intensely euphoric and often leaves the consumers feeling social, energized, and invigorated – all your worries will disappear, leaving you happy, secure, and relaxed. 
It is also highly possible that you might feel creatively inspired! The thing about the effects of this strain is it is entirely upon your tolerance levels – you might feel relaxed, or you might just melt on top of the bed. It is also likely that once the high starts wearing off, you might feel hungry.
Moreover, the combined effects of the strain make it a great strain to be used at weekends or for post-work fun. Some consumers call the Mac 1 strain one of the ideal social strains for opening up individuals making social interactions easy and breezy – if you are worried about your social anxiety, then a few puffs of this hybrid strain can calm you down, leaving you relaxed. 
Read more: Reggie Weed: What It Is and Why You Should Stay Away?
Alternatives To The Mac 1 Strain
When we tried out the Frosted Gelato strain by Jungle Boys, it was imperative that we find out alternatives. That's the thing about hybrid strains – you always need to keep up with alternatives just for preventive purposes, provided the grower stops growing the strain. 
Naturally, there's no point researching the mac 1 strain info without checking out the alternatives of the same first. So, here are the top alternatives for the Mac 1 strain,
Bubba Diesel,
White Walker Kush,
Phantom Cookies,
Sunshine #4, and
Mac 1 (A.K.A The Mac).
User Reviews: Is The Mac Strain Reliable?
Before investing in the mac1 strain, scroll down and check out some of the top reviews that consumers have to say about this strain – don't fall for the mac 1 strain logo! First reviews, then payment, and subsequent love – as long as you remember this order, you will be able to identify as a customer with a positive purchase experience. Here are some reviews from Wiki Leaf's official website –
"This is kinda a shitty blog on this strain. The info is wrong. The REAL mac1 is very rare and hard to find unless you're in Cali. WIDELY faked, and the breeder only gave out clones and seeds to select ELITE growers so that this strain would be the best grown every time, but this strain has been ruined by shitty growers and fakes. With someone who knows how to grow this strain indoors properly, it is testing 38%+ CONSISTENTLY. This strain comes with a certification of authenticity if it is from verified growers."

Review By Ben Thomas
"10/10 I was in a bad place, getting eaten by my fears of anxiety, I have a high tolerance, and man, oh man, I am half my fat splif, and I'm free of pain its 8:30 pm I'm cooked.💚"

Review By Fr33what
"Mac 1 is truly an awesome hybrid strain. I've really being enjoying this strain during the day time. It's a great wake and bake strain that gets me ready for the day. Helps stay focused, clear headed, helps with anxiety/depression, feel very level headed with this one too. I pick this one up at my local dispensary whenever they have it in stock."

Review By Stayin Medicated
"What can I say? Smells amazing, tastes amazing, the effects? Amazing. A true 50/50 hybrid. You want to chill? Amazing! You want to get moving? Amazing! You can't go wrong."

Review By Searching For The Strain
Read more: Dragon Fruit Strain [Full Review]
Our Verdict: You Can't-Miss Out On The Mac 1 Strain!
⭐⭐⭐⭐⭐
While you might already be checking out 'mac 1 strain grow info,' we would suggest you directly purchase the same from stores. It is relatively more difficult to grow the Mac 1 Strain. So the best thing you can do is purchase the same from stores or even online. But if you love consuming hybrid strains, then this is one strain that you simply cannot miss out on!
In the meantime, don't forget to share your thoughts and experiences about the Mac 1 strain in the comments below.
Read Also:
Barsha Bhattacharya
Barsha Bhattacharya is a senior content writing executive. As a marketing enthusiast and professional for the past 4 years, writing is new to Barsha. And she is loving every bit of it. Her niches are marketing, lifestyle, wellness, travel and entertainment. Apart from writing, Barsha loves to travel, binge-watch, research conspiracy theories, Instagram and overthink.