Do you know what happens when the tasty Bay Platinum Cookie strain meets the equally potent Grandaddy Purple strain? Boom, an entire feeling of Euphoria and a super potent strain known as the Candyland Strain is born! The Candyland strains can truly teleport you to a paradise Candyland, especially if you are a recreational user of marijuana. 
Craving it already? Wait, there's more. Keep reading to find out more on the same!
Higher And Higher: Take Me To Candyland!
Every time I start talking about the Kandyland strain, I am teleported to Paradise – where everything is green and lush, life is ideal, and the society? Completely utopic. For those who do not know, the Candyland Strain is the perfect balance between earthy and sweet – sweet just like candies and earthy like lush Pine forests!
The strain is potent enough to serve dual purposes, 
Loved by recreational users of marijuana, Candyland strains are for the happy, relaxing high it provides. 
Secondly, even medicinal users of marijuana, Candyland strains also offer relief from exhaustion and pain. 
Now let's go a little deeper into the intricacies of this potent strain. Check out the facts below for more information on this strain!
Some Lesser Known Facts About The Candyland Strain: 
I have listed a few lesser-known facts about Candyland weed below. Check them out now!
| | |
| --- | --- |
| Flavor  | Candy, Piney, And Earthy |
| Common Use | Anxiety, Nausea, Fatigue, And Recreational Use |
| Effects | Appetite, Sleep, Relaxation, And Sedation |
| Growing Information  | Grown both outdoors and indoors. The flowering period lasts for eight to nine weeks indoors and during late September outdoors.  |
Legendary cannabis breeder Ken Estes is known for creating many aromatic, top-quality marijuana strains like the very famous Granddaddy Purple, which is a parent to the Candyland Strain. Thus Ken Estes first brought together the Big Bud, and Purple Urkle strains for creating the Granddaddy Purple Strains and later used them to create the more potent Candyland weed strain!
When Denver hosted the KushCon Awards in 2012, a record number of audience 50,000 attended the event – the Candyland strain, in fact, went on to win an unexpected gold medal. But that was not all. The strain again won the first prize in the category of 'Best Sativa Flower' at the ERRL Cup in 2018, held in Arizona.
Blessing In Disguise: More On The Candyland Strain
If you read any Candyland strain review, you will find out that most users have mentioned that the strain leaves them in a state of happy high, leaving them feeling energized and euphoric. There are three factors on the basis of which I always review marijuana strains,
Aroma, 
Flavor, and 
Appearance.
Keep reading to find out more on the same!
Aroma: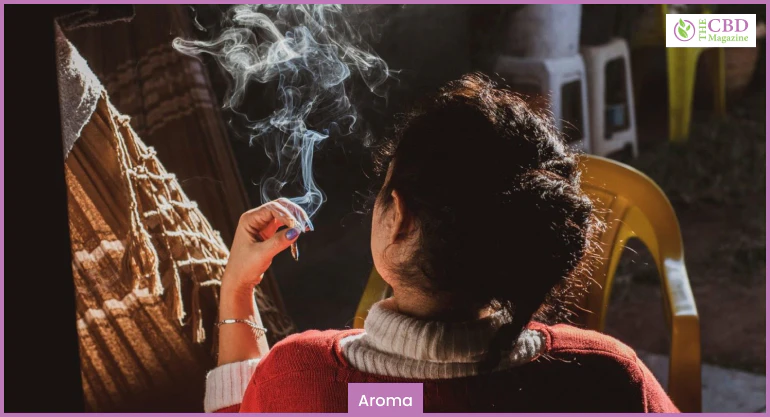 The Candyland strain is known for its combination aroma that's so mouth-watering. Known for its pleasant and unique aroma, the strain is a rich mixture of a few different types of aromas. The strain gives out a sweet-smelling, earthy, piney, and sometimes even a sort of pungent aroma. 
Don't get derailed by the word 'pungent' – it's more like an additional smell that every marijuana strain has. 
Flavor: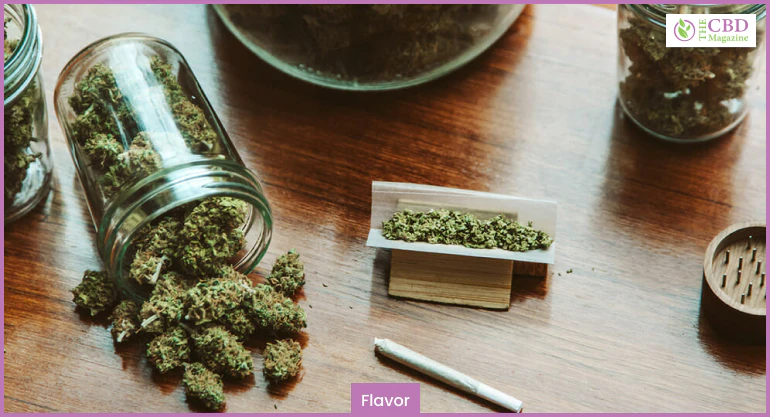 I often call the strain Candyland kush because of its famous sweet candy-like tastes, earning the strain its name. When you smoke it, you will taste more than the candy flavor on the strain. The moment you light it up, you will realize all the flavors that come to the forefront. You know that candy-like, fruity, berry-like flavors? Yes, those and more!
Imagine fruity but a little earthy. Candy-like but with a hint of freshness. Berry-like but piney at the same time. Sounds pretty tasty, right? 
Appearance:
The Candyland strain is a relatively tall plant when it's grown fully. The strain is famous for small, green, dense buds that can also turn nearly purple in some plants. While the flowering stage of the Candyland strain seeds goes on, the plant is often heavily frosted, and that too with trichomes. 
By the time it's time for harvesting, trichomes cover the plant entirely. It's also characterized by thin, long pistils which are in dark orange shades – these are found to be growing prominently in and around all the leaves. 
CandyLand Strain: An Utopic Paradise 
While reviewing the Strain, I was in a constant state of happy high, and I would recommend this to all recreational users of marijuana eight out of ten times. The other two times, I won't because the strain also tends to make users feel sleepy and sedated. 
Moreover, the cultivators of the Candyland strain say that it's not difficult to breed the strain, which is excellent considering how tasty it is. Since the strain can resist mildew and mold so well, humidity is hardly a matter of concern while growing the plant. 
Although the Candyland cookies strain can be grown both indoors and outdoors, the plant thieves well outside in a climate that's dry, warm, and sunny. Since the plant has a skinny frame, there is a lit of unnecessary pressure on the frame from growing buds. Thus, you need to give the plant additional support while it's growing. 
Did you know that Candyland strains grown in outdoors can give a yield of at least 35 ounces on average per plant? The number will change to 14 if the plant is grown indoors. Thus, the difference between growing the plant indoors and outdoors is evident from this information. Check out the column below for more information related to its ingredients!
| | |
| --- | --- |
| THC | 16.5% |
| CBD | 0.5% |
| Sativa | 70% |
| Indica  | 30% |
Thus, the Candyland strain indica or Sativa should not even be a question since the strain includes 70% of Sativa and 30% of Indica according to the column below.
Frequently Asked Questions:
1. Is Candyland A Sativa Or Indica?
Candyland Strains are a combination of both Indica and Sativa. While it contains 70% Sativa, it contains only 30% Indica. 
2. How Much Is Sativa In Candyland?
The Candyland strains contain a solid 70% of Sativa, which is crazy when you think about it – how can you not try it!
3. What Strains Are Similar To Candyland?
The strains similar to the Candyland strains are as follows, 
Wrapping Up:
Do you love to wake and bake? Well, then the Candyland strain is meant for you! This is because Candyland strains are famous as a popular alternative amongst recreational users who love starting their day with a joint or a few bong shots – whatever floats your boat at this point!
But you must try it! I loved it, and like I mentioned before, I am recommending it to all recreational users of marijuana. In case you want to use it for medicinal uses, consulting with your doctor is a good alternative!
Read More :
Barsha Bhattacharya
Barsha Bhattacharya is a senior content writing executive. As a marketing enthusiast and professional for the past 4 years, writing is new to Barsha. And she is loving every bit of it. Her niches are marketing, lifestyle, wellness, travel and entertainment. Apart from writing, Barsha loves to travel, binge-watch, research conspiracy theories, Instagram and overthink.